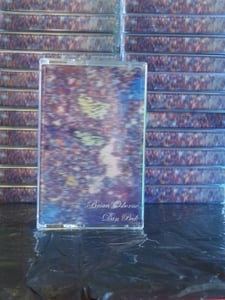 $

6.00
Brian Osborne / Dan Peck split cassette
Edition of 100 (C40) professionally duplicated cassette tapes.
Side A:
Brian Osborne: percussion, processing
Two pieces for metal strings and metal percussion sandwiched within a triptych of sound tracks for an imaginary movie.
Side B:
Dan Peck: tuba
A bare-bones utilization of the four track and of a completely acoustic tuba sound, resulting in an austere atmosphericism evocative of a field recording from a distant planet.
Split release with Tubapede Records!